01 Aug 2014
Mrs Mages' Year 10 English students are participating in their own version of The Hunger Games and recently recreated the 'the reaping' in class, (this is how the contestants of The Hunger Games are chosen).
As part of the activity:
Students calculated how many entries they would have to put in if they lived in Panem.
Five boys/five girls were selected as 'Tributes'.
Official 'gamemakers', 'mentors', 'stylists' and 'escorts' (as in the Hunger Games) will then re-style and market the tributes.
Selected tributes will shoot (nerf boy and arrow) at a target to determine which District they are going to represent.

Each team (tributes, gamemakers, mentors, stylists, escorts etc) will then compete in the Hunger Games.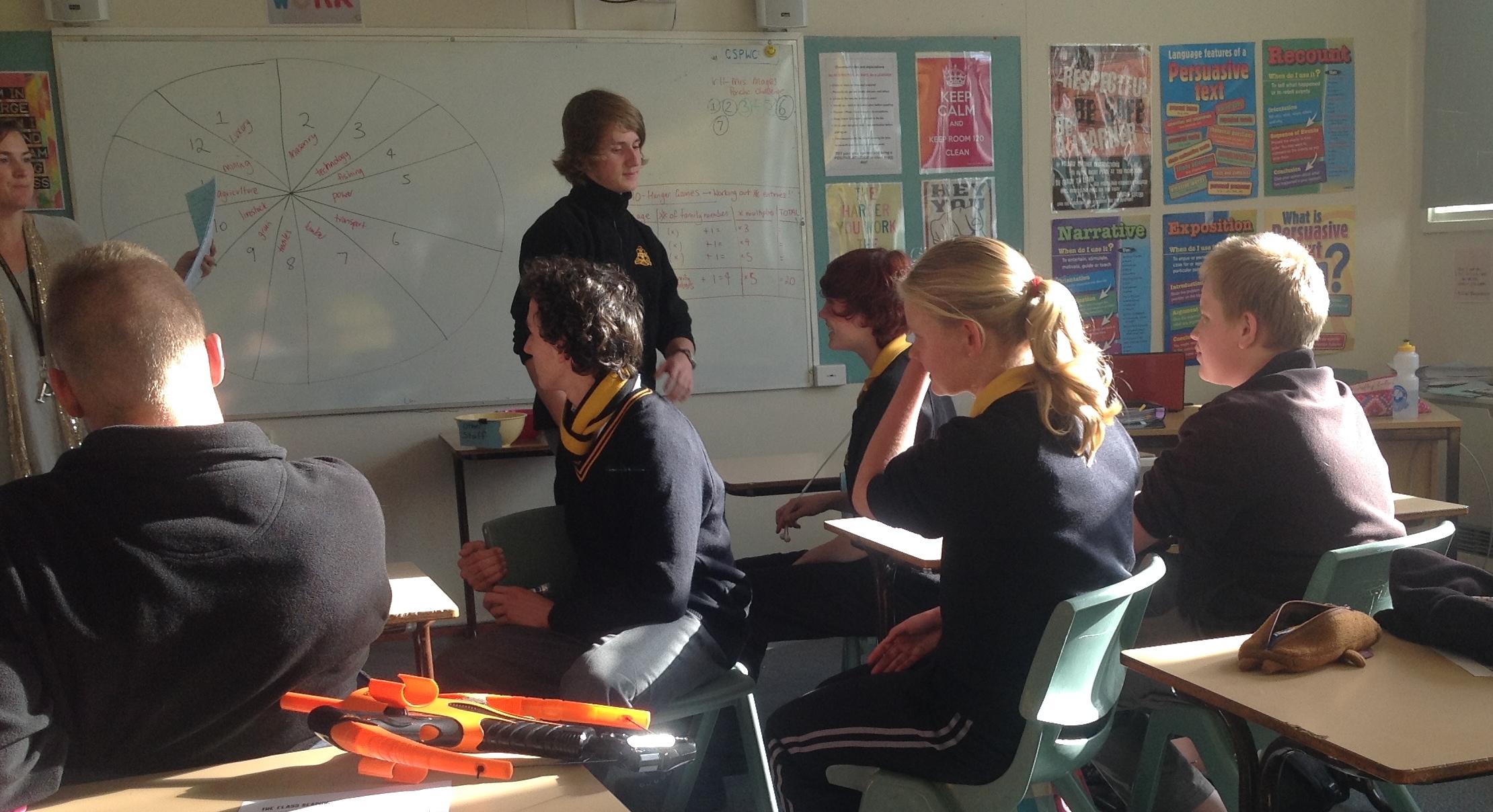 This is the beginning of Mrs Mages' Year 10 Hunger Games recreation. From now on, students will work in teams and participate in their own version of the Hunger Games. This means all classroom activities, spelling, quizzes, exams and essays will count towards who wins the Hunger Games. A physical challenge lesson with safe activities will also be held.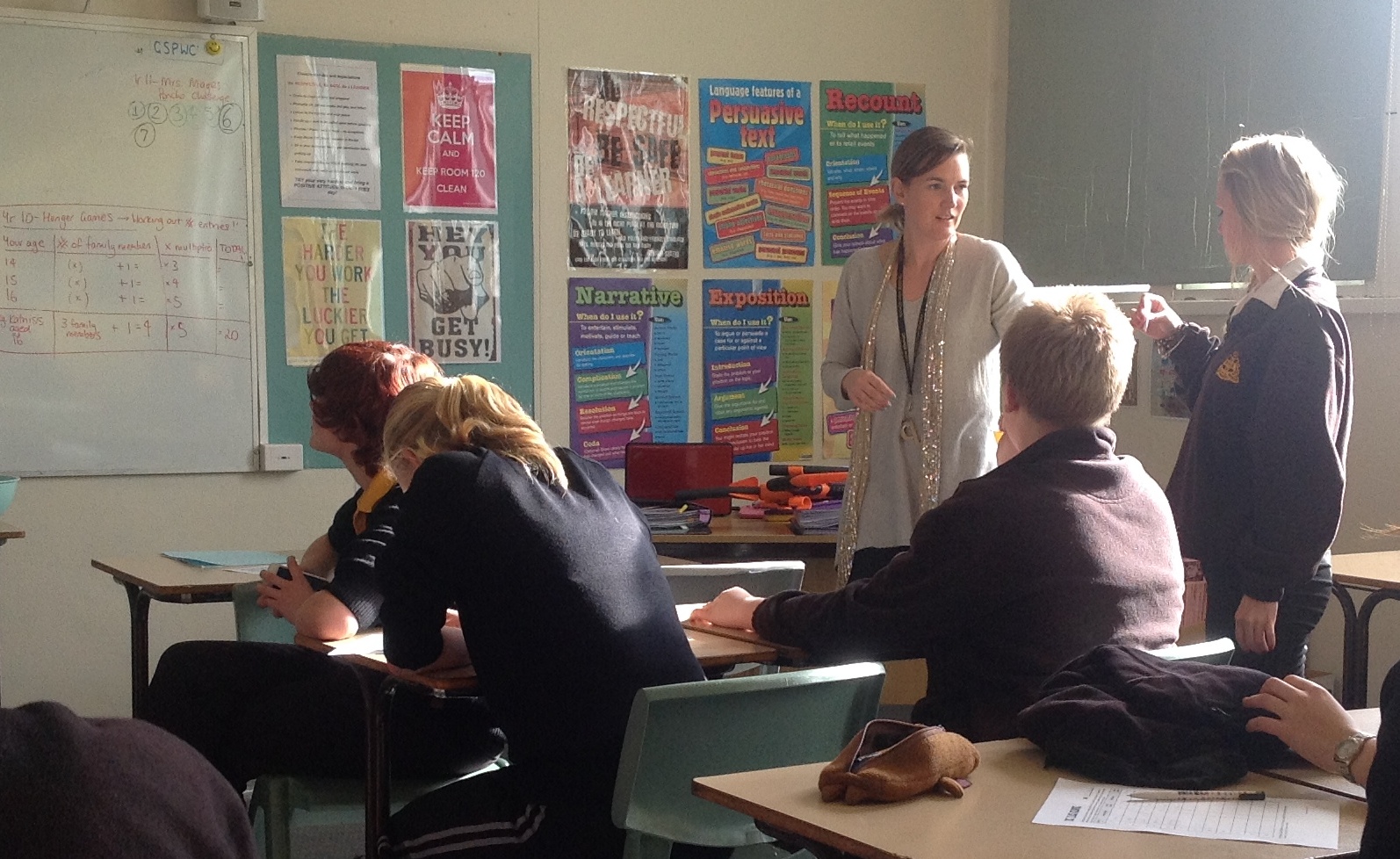 This highlights just one of the many unique learning experiences on offer at Orange High School as we celebrate the 60th Anniversary of NSW Education Week.